LITTLE STEPS, BIG IMPACT.
We create bundles of warm clothing and bedding essentials, both pre-loved and new for babies who are in desperate need. Our focus is on natural fibres; cotton, merino and wool, which are the best for keeping little babies warm and allowing them to regulate their body temperature. Warm babies leads to healthier babies, and those receiving our bundles are often living in substandard housing with little to no heating, insulation and damp environments.
Every piece of clothing, word spread or bundle delivered makes a difference.
​
There are several ways you can warm little hearts; from passing on your pre-loved baby clothing and bedding, financial donations, organising a collection, volunteering to sort and bundle, spreading the word or getting on board as a corporate sponsor to name a few! We are always working to make it easy for everyone to get involved >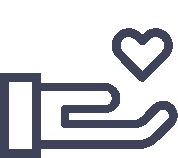 A warmer baby leads to a healthier baby. Make a difference to another new life in your community today.